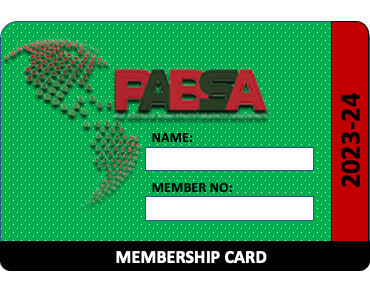 To sign up for a PABSA membership, please visit cloudsnooker.com and sign up for a user account.


Here is an FAQ ("How to create a user account?") to help with user account creation.

Make sure to also (a) add your payment credit card (see FAQ ("How to update the profile / credit card information?") for the membership fees to be deducted, and (b) upload your photograph! Membership to PABSA for the year 2023 would be charged at USD25. 

After signing up for a user account, please fill and submit the following form to process your membership to PABSA, which is required for entering any PABSA run tournament:


.