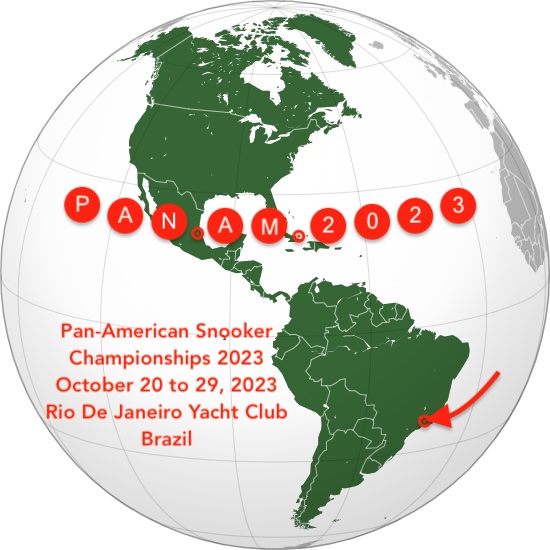 Pan-American Snooker Championships 2023
The Pan-American Billiards and Snooker Association is pleased to announce the 2023 Pan-American Snooker Championships to be held at the Rio De Janeiro Yacht Club, Brazil.
The event will feature the main Open Championships, in which the winner will claim a place on the WST with a two-year tour card, and the Snooker Seniors, with the winner qualifying for the World Snooker Seniors held at the Crucible Theatre in 2024. The tournaments will be held from the 20th of October until the 29th of October. The schedule will be dependent on entries and could be subject to change.
More details, including entrance fees, tournament formats, logistics and such will be posted soon …