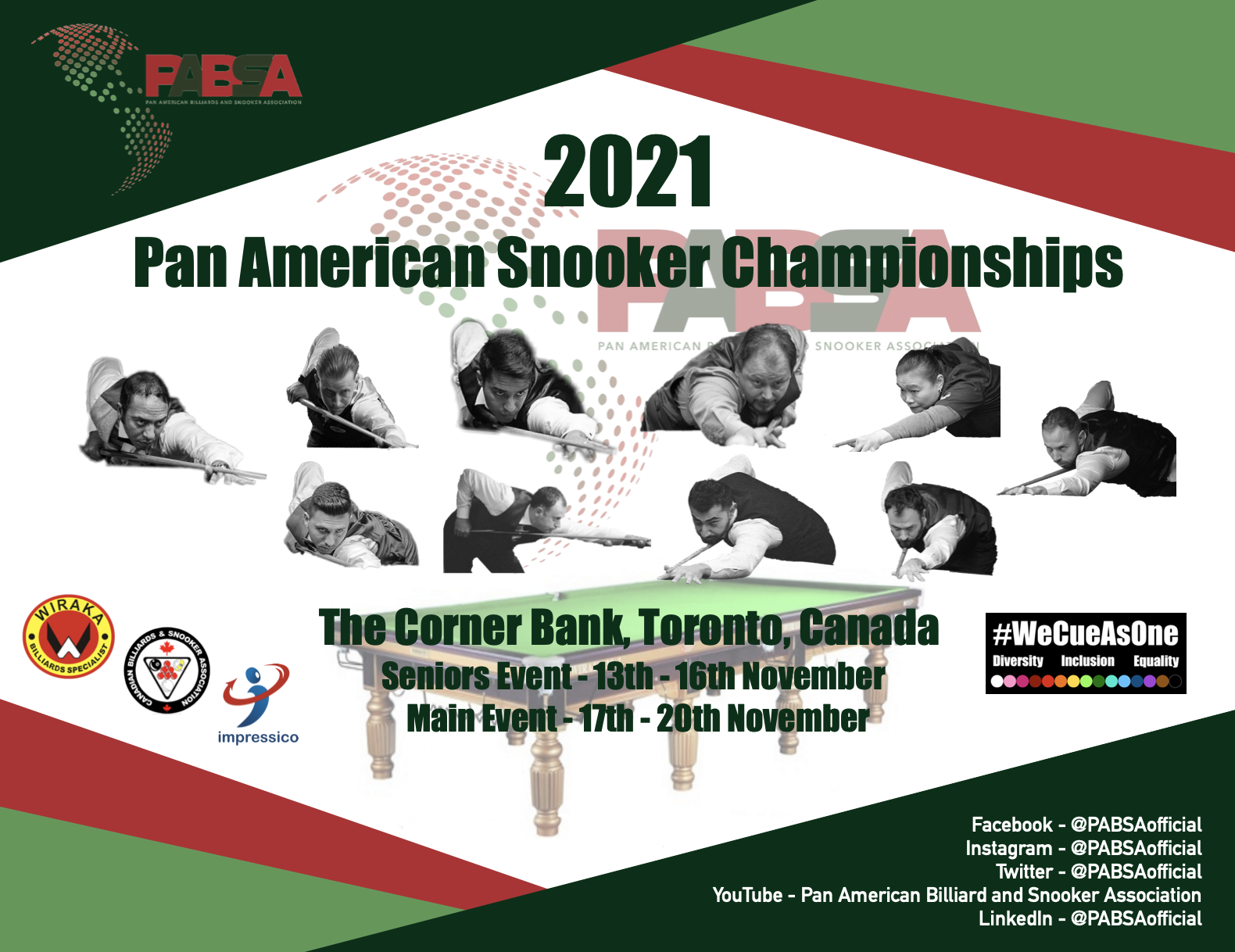 Pan American Snooker Championships
The draw and approximate schedules for the Pan American Snooker Championship has now been released and can be found below. Match times and schedule are subject to change. The initial stages will be a group stage round-robin, best of five, roll-on/roll-off, followed by the knockout stages.
Players are reminded to read the players' responsibility information provided below, the championship entry document, and to take note of their match times on the schedule document. For the main event event the miss rule will be used.
PLEASE NOTE-
The event will be full formal dress code with no exceptions.